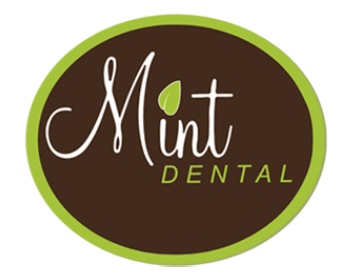 Dr. Eric M. Bradshaw DDS and Dr. Aliya Kassam, DDS invite the community to tour their new office and learn about the importance of dental health from 12pm – 2pm on Saturday, May 3, 2014.  There will be giveaways, a raffle, as well as the opportunity to meet the Mint Dental staff and schedule appointments. The office is located at 329 Rhode Island Avenue NE, Suite A, in Washington, DC.
"We are very excited to share our dental suite with the neighborhood," Dr. Bradshaw said. "A smile is your calling card and a picture perfect smile is your key to good health and success. We are looking forward to helping lots of people smile more."
Mint Dental provides comprehensive preventative, cosmetic, and restorative dental services for the whole family.  The office employs the latest state-of-the-are equipment in a mercury-free environment to ensure patients have access to the most comfortable dental care available. Services available include implant dentistry, Invisalign®, and Zoom® Whitening Technologies.
After earning a bachelor's and master's degree, Dr. Bradshaw earned a Doctor of Dental Surgery degree and completed post-graduate training in Advanced General Dentistry at Howard University College of Dentistry. He has provided dental care in several nursing homes and has participated in large, organized events, such as the Southern Maryland Mission of Mercy. Dr. Bradshaw is a member of the American Dental Association.
Dr. Kassam received her Doctor of Dental Surgery Degree from Howard University College of Dentistry. She continued her post-doctoral training in Oklahoma City at OU Medical Center and The Children's Hospital, where she received extensive training in a multitude of fields including pediatric dentistry, oral surgery, and dental anesthesiology. Dr. Kassam also completed an extended rotation at the Veterans Affairs Medical Center. Dr. Kassam is a member of the American Dental Association.
For more information or to schedule an appointment, please visit the Mint Dental website at www.MintDentalDC.com or call 202-529-MINT (6468).