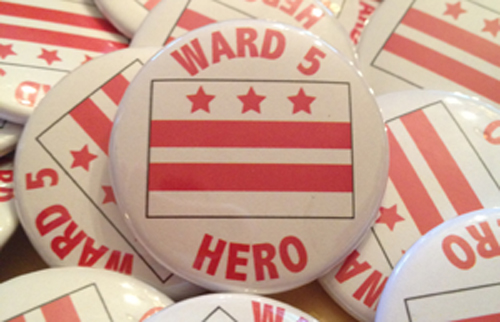 Help build the community YOU want to see.
Here's a snapshot of some of the projects our fantastic volunteers are working on – take a look, then let us know where you want to be involved.  
The Design Committee focuses on getting the area in top physical shape. We are focused creating an inviting atmosphere through projects such as refurbished storefronts, improved landscaping, street and sidewalk infrastructure improvements, attractive window displays, and eye-catching signage. Our goal is to convey a clear visual message about what Rhode Island Avenue NE has to offer.
The Promotion Committee is all about selling the image – and promise – of Rhode Island Avenue NE. The team creates events like Fall Fest to attract visitors to the Avenue, in addition to creating promotional materials needed to recruit new businesses and new customers.
The Business & Economic Development Committee focuses on helping existing businesses expand, and recruiting new ones to respond to the market needs. The team works towards creating a cohesive business retention strategy that is more than just pushing for new businesses to open – it is about really understanding the market and being able to build an economically vibrant commercial corridor where the businesses thrive because they are in the right market for their product.
The Organization Committee is the backbone of the program. Volunteer recruitment and fundraising are critical components of any community group, and this is the team that helps make the magic happen. We work with community stakeholders such as civic associations and local governments, community members and business owners, to build consensus for a forward-looking path for Rhode Island Avenue NE, and to build the resources we need to be successful.